---
MS1 data preparation
The peak table must contain "name" (peak name), "mz" (mass to charge ratio) and "rt" (retention time, unit is second). It can be from any data processing software (XCMS, MS-DIAL and so on).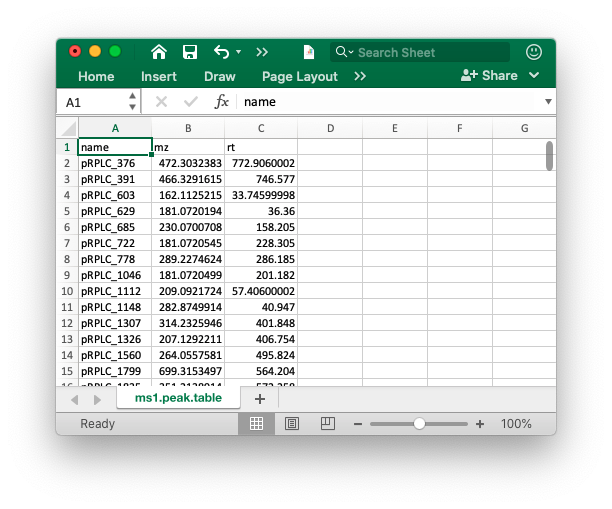 MS2 data preparation
The raw MS2 data from DDA or DIA should be transfered to msp, mgf or mzXML format files using ProteoWizard software.
Database
The database must be generated using constructDatabase() function. You can also use the public databases we provoded here.
Data organization
Place the MS1 peak table, MS2 data and database which you want to use in one folder like below figure shows: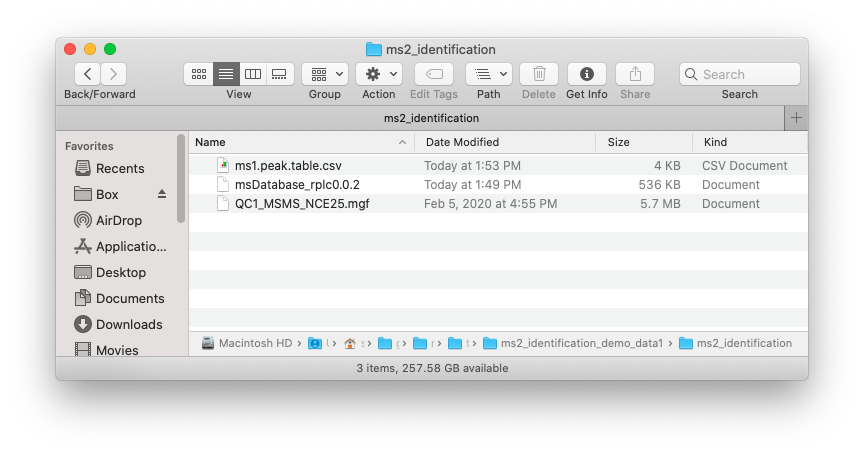 Get detailed annotation information
Most of the detailed annotation information are same with Annotate metabolites according to MS1 database using metID package.
Get MS2 spectra match plot
You can also use ms2plot() function to output the MS2 specra match plot for one, multiple or all peaks.
Output one MS2 spectra match plot.
Becase we need the information from database, so we need to load database first.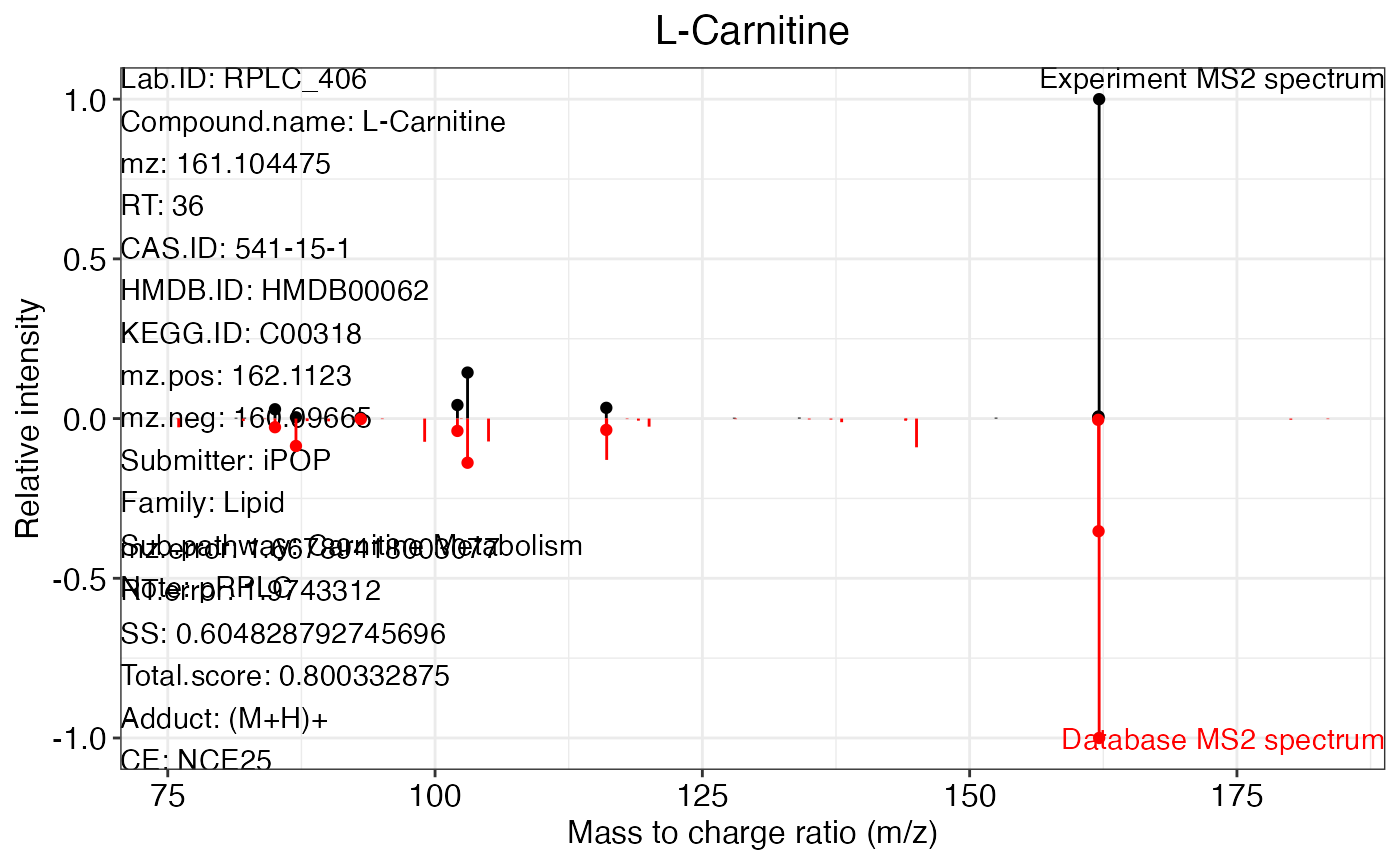 You can also output interactive MS2 spectra match plot by setting interaction.plot as TRUE.
Some time you want to get the dark theme. Because the plot from ms2plot is a ggplot2 object, so you can just set the theme as 'dark theme'.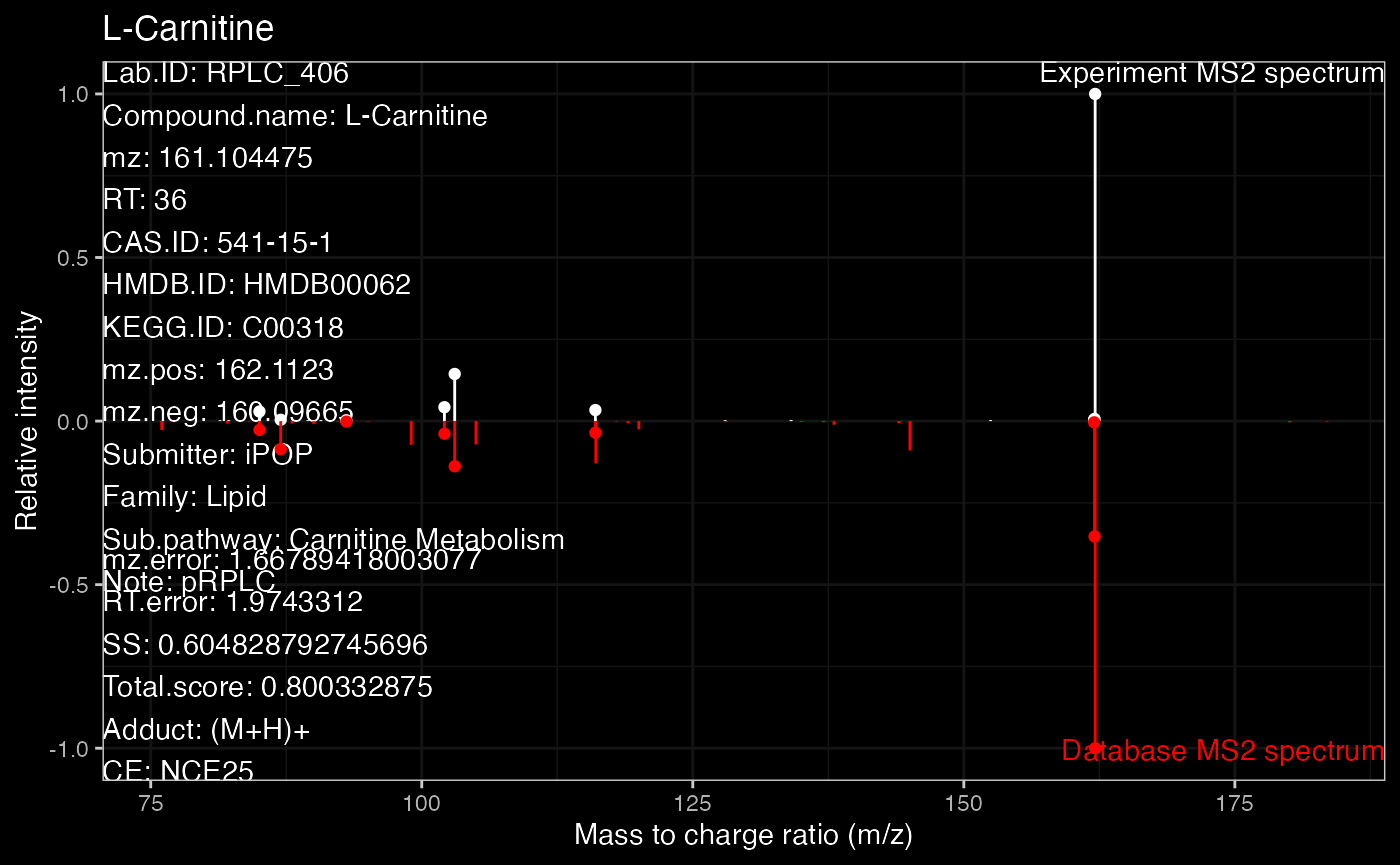 Just use plotly to convert it to interactive plot.
Output multiple or all MS2 spectra match plots
You can set the which.peak as a vector of peak names to output multiple peaks MS2 match plot, or set it as all to output all MS2 spectra match plots.
For example, if we want to output all the MS2 spectra match plots:

ms2plot

(


  object 

=

 

annotate_result3

,
  database 

=

 

msDatabase_rplc0.0.2

,
  which.peak 

=

 

"all"

,
  path 

=

 file.path

(

path

, 

"inhouse"

)

, 
  threads 

=

 

3




)
Then all the MS2 spectra match plots will be output in the "inhouse" folder.